Infrastructure
Breakfast (included in the rates)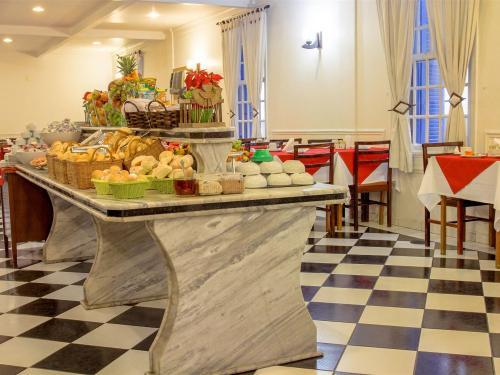 Varied with tropical fruits, pastries, cakes, cereals, yogurt, all with best quality Brazilian cuisine.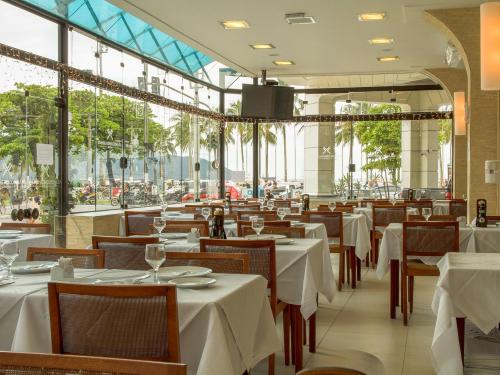 We have Restaurant a la Carte , chopperia, room service in a privileged place with a view to the sea.
Located in front of Gonzaga Beach , with air conditioned environment, sound and TV, we offer a credit card, as well as infrastructure for events and groups with self service buffet, cocktails and social gatherings.
Events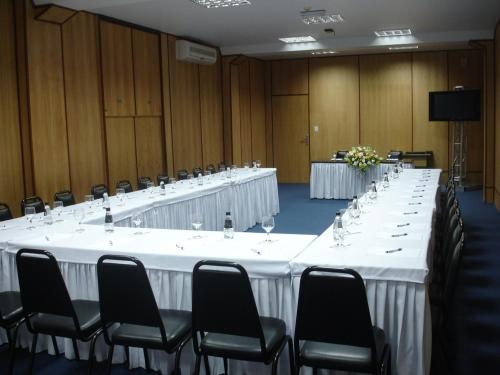 Space assembled with internet access, reserved for executives, where you can do your business in an extension of your office.
Beauty salon
Beauty salon that offers aesthetic services such as: makeup, hairstyles, hair dye applications, production of wedding bridesmaids, relaxing body massage, manicure and pedicure, and a relaxing sauna.